AWS is the Best in Cloud Computing Services?

There are a ton of cloud computing experts out there who are saying that you should learn AWS! That the cloud computing industry of amazon web services is growing and that you should go ahead and get the AWS certificate. However, we would rather understand all about AWS so here we go!


AWS was the early leader in public cloud computing and has become a major player in AI, database, machine learning, and serverless deployments.
AWS was the first cloud computing and offering infrastructure as a service in 2008 and has never looked back as it launches new services at a breakneck pace and is creating its own compute stack that aims to be more efficient and pass those savings along. AWS has expanded well beyond cloud compute and storage.

If processors based on Arm become the norm in the data center, the industry can thank the gravitational pull of AWS, which launched a second-generation Graviton processor and instances based on it. If successful, the Graviton and the Nitro abstraction layer can be the differentiator for AWS in the cloud wars.
I
n the fourth quarter, AWS delivered revenue of nearly $10 billion to put it on a $40 billion annual revenue run rate. AWS annual revenue run rate accelerated to nearly $41 billion in the first quarter, as sales grew at a 33% clip.

AWS continued to shine and represents most of its parent's operating income but was overshadowed by Amazon's e-commerce unit and the company's COVID-19 response. Flexera's State of the Cloud report highlights how AWS and Microsoft Azure are the two alpha cloud companies.
Recent developments for AWS include the launch of AppFlow to design SaaS workflows, Keyspaces, and the general availability of the company's Windows migration service and savings plans.

At AWS re: Invent 2019, CEO Andy Jassy outlined a vision for the cloud service provider, including its artificial intelligence service, a stack made for analytics and a bevy of purpose-built databases. The broader message from Jassy, however, was that AWS will be relentlessly innovating. Jassy also took a few thinly veiled jabs at rivals like Microsoft.


Cloud alters pecking order among enterprise technology vendors
Best cloud storage services in 2020: Google Drive, OneDrive, Dropbox, and more
Jassy criticized Microsoft's licensing practices and said its rival is "not prioritizing what matters to you guys, the customers." He wasn't necessarily targeting Azure with his comments.

But Microsoft licensing changes that limit how businesses can deploy Windows and SQL Server in the cloud with existing licenses. In addition, Jassy touted that more than half the Windows installations in the cloud run on AWS.
Another thread in the Amazon-Microsoft rivalry.

The Pentagon awarded its $10 billion JEDI cloud computing contract to Microsoft over AWS. Amazon is appealing.
While these sideshows make for good headlines, the upshot is that AWS wants a larger portion of the enterprise IT cloud-spend. AWS has hybrid cloud partnerships with the likes of VMware, developers, ecosystem, and large enterprise customer base to remain in the lead.

Simply put, AWS is the profit engine of Amazon and on a run rate pushing $40 billion a year.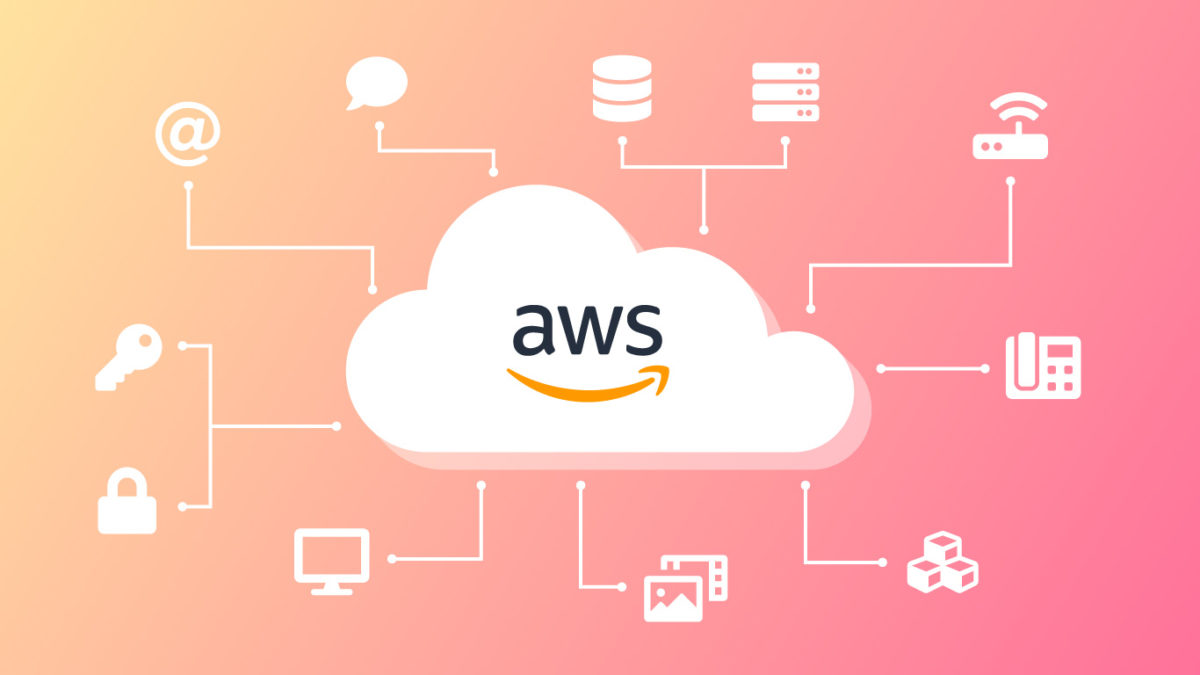 Nevertheless, the rhetoric between AWS and cloud rivals is likely to get a bit chippy in 2020.

Jefferies analyst Brent Thill noted that AWS contributes about $10 billion of high margin incremental sales a year to Amazon. Those incremental sales are more than Azure and Google Cloud Platform deliver combined.

AWS margins are pushing 30% and driving operating profit for Amazon. Indeed, AWS accounts for the bulk of Amazon's operating profit.

Here's what you need to watch with AWS in 2020.
The buildout of AI and machine learning services. AWS has the parts to be a de facto cloud machine learning stack with SageMaker and use cases all the way to the call center.


Development of 5G, cloud, and edge computing use cases that tie in AWS. A partnership with Verizon on 5G is likely to be a test case to move AWS' compute nodes toward the edge.

How many AWS customers use the Graviton2 stack and therefore Arm.


The momentum of AWS serverless instances. (See: What serverless architecture really means, and where servers enter the picture)
How AWS navigates multi-cloud deployments.
The vertical market battle against Azure and Google Cloud. All three are aiming for health care, but retailers are looking to Azure and Google Cloud.


Expansion into software as a service, the largest part of the cloud pie.
The proliferation of AWS' databases, access points, and data lake play with Redshift.

Consider reading our other article What Is the Future of Cloud Computing? if you would like to dig deeper into the world of cloud computing!